West Virginia also known as the "Wild and Wonderful" state due to its abundance of wildlife could soon have that title jeopardized as climate change is impacting the state in more ways than one.
In June 2016, West Virginia Governor Earl Ray Tomblin declared a state of emergency for 44 West Virginia counties after flooding caused destruction, injuries, and in some case lives.
This was the third deadliest flood on record for West Virginia which was due to heavy rainfall. In April 2018, West Virginia Governor Jim Justice issued a state of emergency again for 10 counties due to severe flooding experienced by heavy rainfall
If you keep up with politics, you'll notice that our current president Donald Trump as well as his administration have made major changes for the EPA otherwise known as the United States Environmental Protection Agency which you can read more about on the National Geographic news page.
In short, our president and his administration took away a lot of plans that were put in action during President Barack Obama's administration such as restrictions on greenhouse gases from coal plants which if you know anything about West Virginia, you'd know this was once primarily a coal state.
The reasons these plans were ultimately put into place was to try and slow down the toxic effects climate change is having on our environment.
The structure of the state of West Virginia is mainly hills and rocky-mountains which according to the Intergovernmental Panel on Climate Change, is prime breeding ground for floods, especially flash floods like the ones we experienced in 2016 as well as 2018.
So how is the climate change bringing more rain?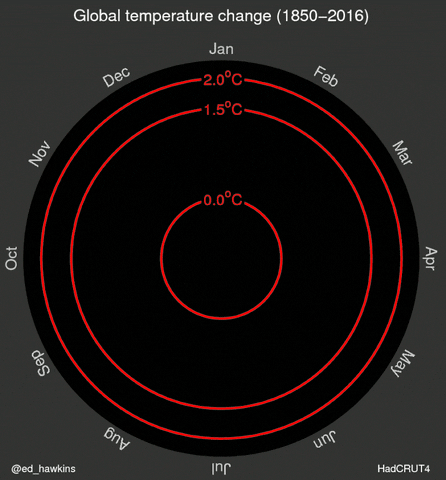 According to the EPA, West Virginia's temperature has rose one half to one degree(F) in the last century which when you see it doesn't seem like a lot but when you think about the fact that the temperature hasn't increased that much in the billions of centuries the Earth has been here you have to think about what we as the human race are doing to make sure that there is still an Earth left for centuries to come. 
As a West Virginia Native, I hold a special place for West Virginia in my heart which makes me sad to think of the fact that one day it might not be so wild and wonderful as we know it today. Global warming and its increase in rainfall for our state has already impacted us in so many ways within recent years it's hard to tell if how long these country roads will be able to take us home.